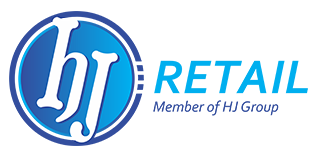 What do we offer?
A large assortment of high-quality consumer goods from all over the world is offered directly to the consumer at competitive prices through 3 strategically located retail outlets in the capital of Paramaribo and the shopfrom our HJ Nickerie NV outlet.
The assortment for retail and wholesale includes: hardware, electrical and household appliances, audio equipment, electrical & manual tools, water work materials, paint products, furnishings, white goods, European ammunition, agricultural equipment and chemicals.
Some of our Brands
International brands sold are Stanley, Bernzomatic, Primus Gas Burners, Total Tools. Tolsen Tools and Powermaster & Track Car Batteries.
House brands are OX Steel Products and PowerPlus Solar Lights and LED lamps.
Contact
Our store locations and contact information